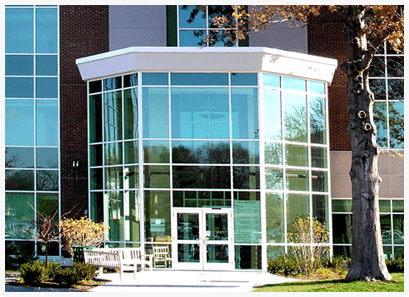 Careers at Foxfire Property Management
If you are interested in joining our team, you can view our current openings posted below. We're always looking for the best and brightest, so please
contact us directly
if you don't see an opening that fits your skill set.
Open Positions
Job Title
Maintenance Technician (Entry Level)
Post Date
Thursday, March 16th, 2017
Job Description
Foxfire Property Management, Inc. is seeking a full time quality conscientious, self-motivated and dedicated customer service oriented Maintenance Technician to respond to all requests for the repair and maintenance of all equipment, grounds, and buildings.
Seeking applicants that are dependable and interested in gaining experience in property maintenance. We are ready to train! Interested applicants must have a positive attitude, willing to be on-call on a rotating basis, and possess a valid driver's license.
Job Title
Administrative Assistant
Post Date
Saturday, June 10th, 2017
Job Description
Foxfire Property Management, Inc. is seeking a dedicated and organized Administrative Assistant to assist it's Property Managers in the daily business operation and management of its various properties. This position will assist in the management of the portfolio of apartments and condominium communities that Foxfire manages. A typical day will involve dealing with condominium owners either by telephone or email who have questions, or who need copies of documents; preparing numerous letters to various owners or renters about issues; preparing board of director books for monthly meetings; and answering questions relating to a wide range of matters about a community.

The Administrative Assistant position is a critical support position which deals with a diverse group of important internal and external contacts at all levels. Independent judgment is required to plan, prioritize and organize a diversified workload. It is important that the Administrative Assistant be able to manage multiple projects with minimal supervision and deal with sensitive and confidential information with diplomacy and discretion, as well as a high degree of accuracy and attention to detail. The Administrative Assistant will need to possess excellent verbal and written communication skills as well as strong interpersonal skills.

Applicants must have prior administrative experience in a fast paced environment and have proficiency in Microsoft Office. This position requires extremely strong word processing and document production skills and the successful applicant is expected to have a 55wpm proficiency. This position is ideal for someone who has either legal secretarial or similar experience with strong document production skills but who also enjoys interacting with clients and customers, primarily by telephone and email.

Foxfire Property Management, Inc. offers a comprehensive and competitive benefits package to include vacation/sick/personal time off; paid holidays; health and dental insurance; vision insurance; company paid life, AD&D and long-term disability insurance; voluntary short-term disability insurance; flexible spending plans; 401k with company match and a fitness center open 24 hours/day.

We are an Equal Opportunity Employer.